Most of us think we know most of what there is to know about gardening if we've been at it for more than a few years. By and large that can be true, but what we usually don't realise is that we are limiting ourselves. If you want something in your garden that is out of the ordinary, then hiring a garden designer will help you to create something very special.
What can a garden designer do that most of us can't do? Well, they are the specialists and the experts in all things to do with the garden in the area you live in. That's important, for many costly mistakes have been made through simple errors of judgement, or the simple lack of knowledge.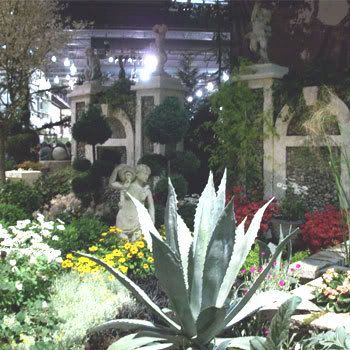 One story is told of someone who bought a cute looking little potted plant they thought would look nice in a corner of the garden near the house. Within a few years of planting it had grown to alarmingly huge proportions, and a few years later it was almost threatening the house! Some expert knowledge gained through hiring a garden designer would have avoided that costly mistake.
There are three basic things that you should get from a good designer. There are of course many more things, but if your designer is a good listener and pays attention to the things you say, if they have extensive knowledge of local plants and suitable landscaping material, and if they give you satisfaction at the end of it all, then you have chosen well.
It can be very satisfying indeed to have a concept of what you want in the garden, however vague, and be able to tell someone your ideas and then see your dream slowly come to life. A good garden designer can do that for you. Often it goes further. The designer will see all kinds of things that you have not thought of that will make the garden look and work better. You will certainly end up with something very special.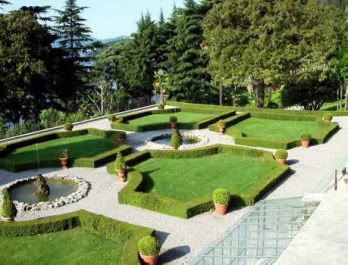 Your designer will start with a site analysis. This is to ascertain the condition of your garden and what can, and what can not, be done with it. The site analysis will include accurate measurements, a note of all existing conditions throughout the garden, drainage conditions, the general landscape and any key elements within it, sunlit areas and shaded areas, soil conditions, and any micro-climate areas that may exist.
The planning comes next. All your thoughts and ideas will be used if at all possible, but listen to the designer if he or she says that another idea will work better. Don't be too stubborn and insist on your dream garden as it may not be the good idea you think it is. Be led by the expert. It's what they do best.
Hiring a garden designer will help you to create something very special. It will actually save you money too. Those who choose to go it alone often find themselves in trouble because they didn't have the experience or the foresight and something difficult came up that they couldn't cope with adequately. Put your trust in the specialist, let them do the work while you watch your dream slowly blossom.
Help and information about
garden design
in Aberdeen.
Article Source:
http://EzineArticles.com/?expert=David_A_Robinson
See another post